About Solutions, Inc
Solutions, Inc. has been a leading developer and marketer of custom software and technology services for local governments in Iowa since 1986. We are dedicated to providing the highest quality software, support, services, and education to our clients.
News
Celebrate Five years
May 6, 2022 4:44 PM
We would like to celebrate Mandy Ahlers 5 years at Solutions in April 2022. She is the typically the first voice you hear on the phone as she is our main Dispatch. Thank you Mandy!
Chuck Pitts and Rollie Hanson retirement announcement
December 13, 2021 1:23 PM
Chuck Pitts and Rollie Hanson are both planning to retire at the end of December 2021. As an organization, we want to recognize and show our gratitude to these gentlemen for their combined 60+ years of service! We are excited for them as they move on to the next stage...
Josh Phelps achieves CompTIA PenTest+ Certification
December 3, 2021 4:47 PM
Congratulations to Josh Phelps - Help Desk Technician for receiving his CompTIA PenTest+ Certification today! Security remains one of the hottest topics in IT and other industries. It seems that each week brings news of some new breach of privacy or security. As organizations scramble to protect themselves and...
FEMA Grants available for EMS Organizations
November 10, 2021 9:12 AM
A quick note to let you know that FEMA is opening the Assistance to Firefighters Grant (AFG) program on Monday, November 8. This competitive grant opportunity is very technology friendly. Additional information is available at https://www.fema.gov/grants/preparedness/firefighters. PURPOSE: To enhance the safety of the public and firefighters with respect to fire...
Harris grows into Iowa state with its acquisition of financial management software provider "Solutions", Inc.
September 20, 2021 2:45 PM
Ottawa, ON, September 20, 2021 - Harris, a global vertical market software provider and acquirer, grows into the state of Iowa with its acquisition of local government software provider "Solutions", Inc. (Solutions). Solutions has been a leading developer and marketer of custom software and technology services for local governments...
NEW RECORDER'S ONLINE INDEX SEARCH
February 12, 2021 2:02 PM
Solutions is excited to announce the launch of the Recorder's Online Index Search. This powerful tool gives the public online access to historical property records. A comprehensive breakdown from County to Book to Specific Page makes it easy to find what you need. And in the books that support it, alphabetical bookmarks are available...
Blogs
Document Locator Training
Updated Kofax Capture User Guide
April 26, 2021 2:40 PM
The Kofax Capture User Guide has been updated for Kofax version 11. To access the updated manual through Solutions Vision, go to the Help tab, User Manuals, and then the Imaging section. You may have to press F5 on this screen to refresh the information—the date on the manual should be 04/26/2021....
2021 Document Locator Zoom Meeting Schedule
March 26, 2021 12:04 PM
This the tentative Zoom meeting schedule of Document Locator topics for 2021. The meetings will be recorded and the link made available within a couple of days after the meeting. The planned time is from 10 am to 10:30 am. March 25 Searching in the Desktop Client-Basic and...
On the Road: Meeting Clients
It is that time of year, where do you go on vacation?
June 7, 2021 4:42 PM
If you have not visited the State Capitol, I would highly recommend it. The architecture is amazing and massive from the golden dome, the rotunda, the law library, the grand staircases, and the different wood and marble types. My first visit was a grade school field trip. I had...
On the Road Again
April 23, 2021 9:59 AM
It has been a long winter and hopefully warmer weather is here to stay. Life is getting back to a more normal routine. Schools of Instruction are being scheduled. Register under the Explore tab. Linda Manwarren and Chuck Pitts held the Treasurer's Year-End School and did a great job....
ISAC Virtual Conference!
March 31, 2021 2:34 PM
We have now experienced a virtual conference. Wow, that was a learning experience! A few takeaways as a first-time attendee: Camera on or camera off? Mute or unmute? Background of my favorite vacation spot, my messy office shelves, or my prize trophy? My suggestion: review your options before joining the...
Spring is getting closer!
March 2, 2021 2:45 PM
ISAC Spring Conference means spring is getting closer. The annual trip to Des Moines in March. The weather is getting warmer, most years, and the daylight is lasting longer. Remember last year's conference? The big talk was about a pandemic coming. Or was it already here? Store shelves are empty?...
It's that time of year again. The State Capitol is buzzing with activity.
February 18, 2021 12:08 PM
County officials are busy this time of year reading proposed bills and amendments that impact county government. They are compiling data and educating legislators on the impact legislation will have on citizens. They are attending committee meetings, hosting legislative forums, and making phone calls. The legislation is influenced by lobbyists, citizens,...
Let it snow, let it snow, let it snow?
February 2, 2021 3:00 PM
This is the song that went through my head on January 25th and 26th because I don't have to drive in it. Just walk to my home office and watch it out the window! After working in county government for 30 plus years, I started working part-time for Solutions in January 2019...
Tech Tips
HOW OFTEN SHOULD I RE-START MY COMPUTER?
March 5, 2021 3:05 PM
The Sales Desk
Multi-Factor Authentication (MFA)
September 27, 2021 4:14 PM
We have begun selling multi-factor authentication services. We are deploying slowly initially, but hope to quickly expand the multi-factor authentication offering from Duo, by Cisco.
"Our company was founded on our software products! Our software has been in continuous use at county facilities throughout Iowa since 1986. So it is very easy for us to say our FIRST solution and the continuing foundation of our company today and in the future is our SOLUTIONS SOFTWARE! We now look into the coming years with optimism and MORE SOLUTIONS for continued growth."
– Max Elg, Vice President
Partners
Community Involvement
As an honored member of our community we are proud members and contributors to several local organizations:
Many of our employees are also involved in several local groups. From leadership initiatives and youth outreach to community bands and church organizations, our staff is passionate in what they do.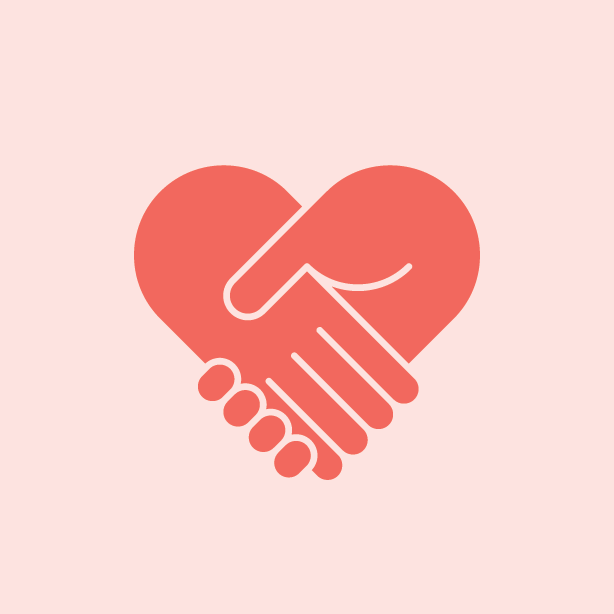 "I was just thinking about how much I appreciate having you there to help when we DO need things."
– Kim Anderson
Hamilton County, Iowa Recorder
"Your efficiency... made for a seamless transition with very few issues."
– Carla Becker
Delaware County, Iowa Auditor
"Support at Solutions has been very helpful, and appreciated. "
– Vicki Halstead
Fayette County, Iowa Assessor
"Very professional and timely and I appreciate your help."
– Scott A. Porter
Strauss Security Solutions
"You are so good! ... Thank you so much!!! You have been the most helpful support rep I have encountered for a long time! ... Big big help."
– Website User
Henry County, Iowa
---
Discover what we can do for you today!